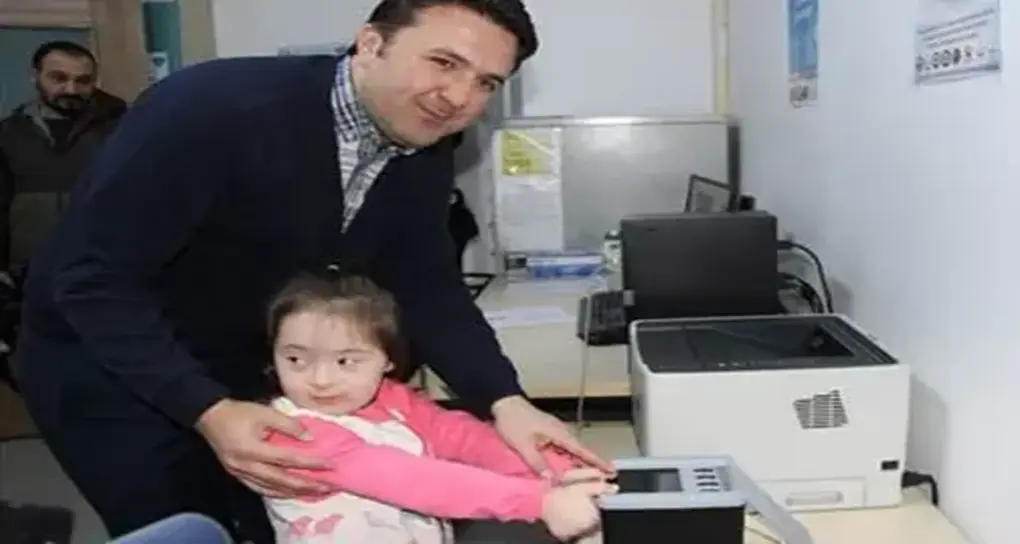 The Governorate of Düzce and Düzce Police Department collaborated on a project to address the obstacles children suffering from mental disabilities face in expressing themselves in the case of getting lost. The project "Be My North Star" will guide the children back into the arms of their families and loved ones with the help of Papilon's LS-4421 fingerprint scanner. In the course of the project, unique fingerprints taken from children with mental disabilities will be matched to helpful information such as the names of parents, permanent and school addresses, or the legal guardian's phone number and will be kept together in the Police Department's database.
Düzce's Deputy Chief of Police Mr. Oktay Özbakır told the reporters that their inspiration for the project was a deaf and mute child who was reported missing.

"There was a missing person report about a child. Following the report, we found a child wandering alone in Düzce Bus Terminal. We wanted to contact the family who filed the missing person report, but we could not get any information from the child due to the disability. We found the family's address with the help of the child's fingerprint and brought them together the same day. Following this incident, we thought that we could benefit from fingerprints for all our missing children who experience adversities expressing themselves and conducted the project to help our children back home. We have 300 children suffering from various mental disabilities in Düzce alone, but our aim is to reach even the most remote corner, the fingerprints we take can be accessed from all corners of the country making distance a trivial matter." Mr. Özbakır noted.
Our fingerprint system was previously used in Denizli to find lost Alzheimer patients in integration with LS-1101, for this project we integrated our system with LS-4421.
Source: Hürriyet, Doğru Haber